Highly Effective Labor Cost Forecasting Tool
Accurate forecasting can go a long way toward effectively managing your labor costs. The Orbital Shift labor cost management solution allows you to view and contrast labor costs and hours allocated by employee, position or department in real time.
You'll have a clear picture of the true manpower needs across your organization. You can also incorporate previous years' labor data into your analysis, which can serve as a helpful guide when assessing your future manpower requirements.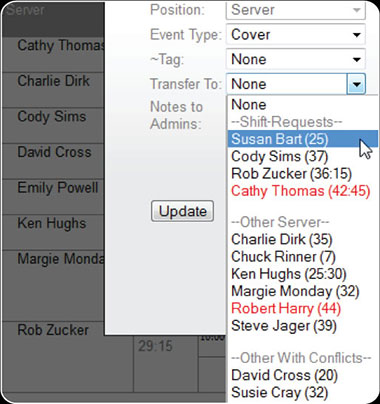 Manage Labor Costs Through More Efficient Employee Scheduling
One of the best ways to control labor costs is by developing and maintaining effective employee schedules. Our labor cost management software can also serve as a reliable online work scheduling tool. You'll be able to quickly develop and maintain employee schedules in one easy-to-use online program.
With our staff schedule software, you'll be able to manage scheduling and the associated labor costs with greater efficiency than when using an old-fashioned pen-and-paper system. You also get the benefit of mobile scheduling via a Web-enabled computer or mobile device.
Enhanced Monitoring of Employee Time and Attendance
Add Orbital Shift timesheet software to empower your managers. They can use it to track employee hours and labor expenses in real time.
Use it to create an online time clock at a centralized location within your department or facility where employees can clock in, clock out, make schedule change requests, receive updated scheduling information and more. You'll receive instant alerts when employees stay on the clock past the end of their shift or fail to clock in on time. You can also review projected employee time clock hours via your computer or mobile device.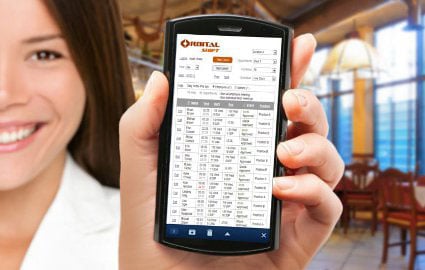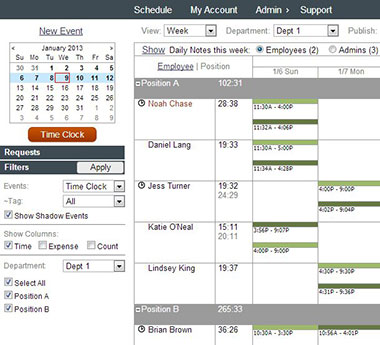 Businesses of All Types and Sizes Can Benefit From Our Labor Cost Management Software
Business of all sizes across a wide range of industries use our labor cost management tools to improve their labor cost forecasting, budgeting and management capabilities. Our software is highly intuitive and easy to use — it doesn't require an extensive learning curve. You also get the benefit of friendly and reliable customer support. And with our scalable, subscription-based pricing structure, you're assured of only paying for what you need.
Try our labor cost management software for 14 days without risk. Contact us to learn more about our free trial offer today!
Client Testimonials: What our users are saying




"Within the first week of use, Orbital Shift's scheduling application allowed me to cut 28 over-staffed hours a week, resulting in thousands of dollars saved every year for my business."
Mark Schmidt, Owner-GM | Mullan Station
"Our overall experience working with Orbital Shift was very easy. We are a locally-owned Montana business and we are always trying to find ways to save money and increase business efficiencies - with Orbital Shift we achieved both."
Noah Castle, Owner | Silver Slipper