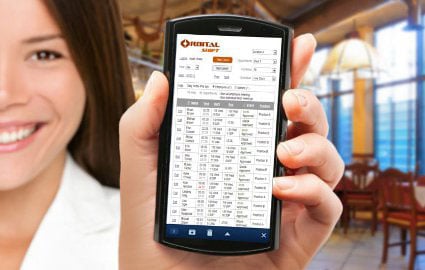 Enjoy the Simplicity and Flexibility of Our Mobile Scheduling Software
With Orbital Shift employer scheduler software, you can access work schedules online with any Web-enabled desktop, laptop or mobile device. With the availability of user-friendly shift scheduling templates, you'll be able to create and update work schedules with greater speed and accuracy. By spending less time on scheduling, your productivity will increase, and you'll also be able to devote more attention to serving your customer base.
Key online employee timesheet software features and benefits include:
Drag-and-drop events and templates to easily update or change schedules
Schedule filters by position, department or event data
Event shadowing across positions, departments or locations
Highlighting of shift event conflicts
Employee event confirmation to verify employees have seen assigned Shifts
Ability to customize which events are viewable by other employees
Customizable publish date windows
Various views of work schedules
Time-off requests
Centralized employee request panel
Customizable absent event types, e.g. sick days, paid vacations, etc.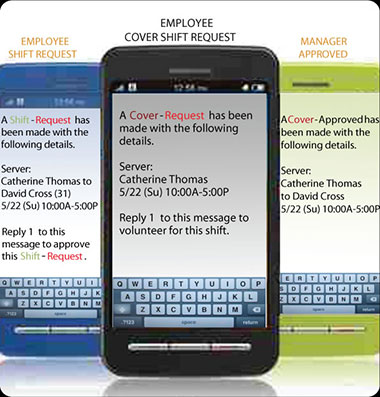 Mobile Time Clock App Also Available
Orbital Shift also offers a time clock app that provides the benefit of mobile time tracking via your smartphone or tablet. The Web app gives you instant access to our advanced time and attendance software.
You can easily determine whether employees fail to clock in at the start of their scheduled shift, are on the clock for extended periods or forget to clock out at the end of the day. Our mobile time clock app offers the advantage of real-time monitoring of labor hours and expenses, even when you're away from the facility.
Why Choose Orbital Shift as Your Online Employee Schedule Solutions Provider?
Orbital Shift scheduling software is simple and intuitive. You and your staff can learn how to use it in a short amount of time. We also provide complete training and reliable customer support. And with our scalable, subscription-based pricing structure, our software products can provide a cost-effective scheduling solution for small and large organizations alike.
Try Our Employee Schedule Software for Free!
A great way to experience the many features and benefits of our employee scheduler software is to take advantage of our free trial offer. Try it out for 14 days and cancel at any time if you're not happy with the results.
Client Testimonials: What our users are saying




"We had a very organized system in place but Orbital Shift still saves me time each week. It is an extremely affordable option, especially when you consider access, programming, and the exceptional customer service they provide."
Dan Monahan, Dir of Operations | Double Tree Hotel
"Using Orbital Shift has cut my time down to 1/3 of what it previously took me to create and maintain schedules, saving me several hours each week."
Mike Stone, Asst GM | The Bay Bar & Grille