Online Time Clock & Staff Scheduling Testimonials
Using Orbital Shift employee scheduling and time clock software will significantly increase the efficiency of your scheduling process, save time and reduce your labor costs. Thousands of clients of all sizes across a diverse range of industries have discovered the many benefits of implementing our software to manage their entire scheduling process.
But you don't have to take our word for it. Our satisfied clients haven't hesitated to sing the praises of Orbital Shift software products. We're proud that so many of our clients have taken the time to provide us with glowing testimonials about how our software solutions have benefited their organizations.
The employee scheduling software reviews and employee time clock reviews shine a light on a number of important benefits including:
Time & Employee Scheduling Process Savings
Discovering you are now able to save several hours per week due to decreased time spent on the scheduling, which leads to -
Increased employee accountability
Eliminating scheduling conflicts and discrepancies
More time available to devote to customers

"Orbital Shift

saves me several hours per week and not just in schedule creation

. Employee requests and calling in to ask for their schedules really adds up when we are busy with customers! Less time dealing with scheduling and

more time with customers is always good for business

."
Chris Hurlbut, Service Mgr | Rosauers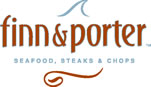 "I have been in the hospitality business for more than 40 years. I

save a tremendous amount of time

with Orbital Shift as well as the anxiety that scheduling can create. This system is

very user friendly

and the designers have addressed every situation that can arise. I highly recommend this software for your company."
John Melchior, GM | Finn & Porter

"Using Orbital Shift has cut my time down to 1/3 of what it previously took me to create and maintain schedules,

saving me several hours each week

."
Mike Stone, Asst GM | The Bay Bar & Grille

"Being in management for over 32 years, Orbital Shift's application

flat out makes my job easier - saving me time to manage better

. I have never experienced a program that is so easy to start, change or come back to for schedule management."
Cathy Tafelmeyer, GM | Kagy Korner Store

"Orbital Shift has

increased my employee accountability

and operational efficiencies. With Orbital Shift I can quickly and easily approve all schedule changes or requests, thus eliminating any scheduling discrepancies or confusion. Because

everything is documented and time-stamped

within the system my business is better protected."
Chad Randash, Owner-GM | Randash Auto

"Using Orbital Shift has greatly

improved our scheduling process

and helped us fill shifts around our student workers schedules."
Tia Fluri, Special Events Manager | Grizzly Athletics
Employer/Employee Communication
Improved communication between managers and employees regarding scheduling issues. Which in turn helps to foster -
More efficient schedule management processes
Making life easier for managers and alleviating stress due to scheduling issues
Significant reduction in double-booking of employee shifts
Empowered employees and managers
Increased work productivity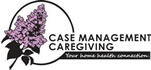 "Orbital Shift has made it possible for us to

limit the amount of double booking dramatically

and makes communicating with our employees a less time consuming task. Our schedules are now accessible from anywhere. This makes it really simple to see and choose the best option to cover an open shift. Not to mention the program is

extremely user friendly!

"
Denise Sherman, GM | Case Management Caregiving

"Creating and managing a schedule is so much easier and our employees are much happier because everything is done online and they communicate schedule changes whenever and wherever. I now

look forward to scheduling

instead of dreading it."
Tami Wehren, GM | Lee & Dad's IGA Plus

"Working with Orbital Shift was easy. They provide local service and always listened to our needs. With Orbital's scheduling application the

communication between our employees and managers regarding schedules has improved significantly

and our managers have a 360-degree view of the entire employee schedule."
Ryan Olson, Owner | Tarantino's Pizzaria

"Orbital Shift

makes my life 10 times easier !

Now communicating with staff via text and email, getting shifts covered, working around school schedules and vacations ...

there are no miscommunications anymore

. It's all online."
Jay Thane, GM | Copper Whiskey Bar & Grill
Scalable Pricing and Cost Savings
Our scalable pricing structure makes our scheduling and time clock software affordable for any company. You subscribe on a per-user basis, which means you'll only be paying for what you actually need. Some of the benefits our employee scheduling software affords you include -
Budget savings due to increased efficiency
Reduction in the number of costly scheduling mistakes
Affordability of our software solutions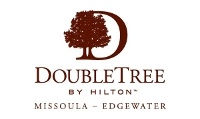 "We had a very organized system in place but Orbital Shift still saves me time each week. It is an

extremely affordable option

, especially when you consider access, programming, and the

exceptional customer service

they provide."
Dan Monahan, Dir of Operations | Double Tree Hotel

"Orbital Shift Scheduling System provides a complete and professional way to manage employee schedules, at an

extremely reasonable cost

."
Mitch Bradley, Owner | Heeb's East Main Grocery

"Our overall experience working with Orbital Shift was very easy. We are a locally-owned Montana business and we are always trying to find ways to

save money and increase business efficiencies

- with Orbital Shift we achieved both."
Noah Castle, Owner | Silver Slipper
Client Service and Customer Support
The ease-of-use of our time clock and employee scheduling software is phenomenal. In addition, we also provide full end-to-end customer support for as long as you're an Orbital Shift client.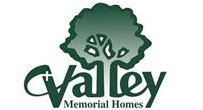 "We have been very impressed with the rapid and personal response we have recieved with any questions we might have.

Everyone is so good to work with

and has made our transition seamless."
Katie Larsen, Manager | Valley Memorial Homes

"The Orbital Shift team

did a great job in every aspect of the project

: from listening to our business needs, customizing features for compatibility with our operations, to giving extra attention in training to our non-technical staff."
Albert McDonald, GM | Montana Ale Works

"The communication between me and my employees and my employees and each other

makes it so mistakes do not happen

. Also, I really appreciate how willing and able Orbital Shift is to work with our unique scheduling needs."
Kyle Hunter, Dir of Operations | Exploration Works
Employee Scheduling Solutions for Any Type of Business
Regardless of the size or type of your organization, Orbital Shift software will enhance and simplify employee management by providing online access to real-time staff schedules, work-related communications and labor reports that feed into payroll processes. This will empower your business by ensuring your entire staff is on the same digital page. And with the availability of our mobile employee scheduling application, you can manage the entire scheduling process even when you're out of the office or on the go.
Check Out Our Employee Scheduling Software
Learn more about what makes ours the best employee time clock and scheduling software on the market. While you're at it, be sure to take advantage of our free 14-day software trial offer.