SaaS utilization among SMBs is now nearly 50%!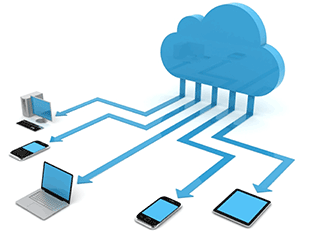 Lets simplify the jargon in that subtitle. You may be thinking, "SaaS - what's that?" SaaS is short for Software as a Service, which basically means it is web based, or online. This means there is no software to install, no frequent updates to download and maintain, or additional hardware to purchase. It is typically a monthly subscription and the only thing required to make the application function is a device with access to the internet. A smartphone, tablet, or laptop to name a few.
As shown in a recent press release about workforce management, small to medium sized businesses (SMBs) are really getting on the SaaS bandwagon. Why? Largely because it is so much cheaper than their current way of doing things. But that's not the only reason. Owners and managers are getting more comfortable with the concept, are feeling less intimidated by the unknown, and are seeing the real value in moving different areas of their business to the Cloud. A very simple place to start this is via web based shift planning.
Orbital Shift's suite of online products work together seamlessly to help create and maintain staff schedules, control labor costs through budgets, forecasts and alerts (imagine never having to pay overtime again), enhance staff communication and awareness via text messaging and an online message board, and record employee activity in real-time via an online time clock, that easily exports when it comes time for payroll.
The software is affordable and proven. Your payback period is short, and the return on investment is high. Contact a workforce management consultant today to learn more about how you can join the nearly 50% of other SMBs who have realized the value in online employee time clock software solutions.