Managing a business of any size is difficult, but Orbital Shift is dedicated to making it easier.

Why Orbital Shift?
Orbital Shift provides managers with the tools to efficiently manage both salaried and hourly employees. With Orbital Shift Workforce Management Software, managers can run the business seamlessly, allowing for a better overall customer experience.
Online Staff Scheduling
Orbital Shift's smart shift-scheduler is a powerful online scheduling app with features that make scheduling fast and simple. This program allows managers to make accurate schedules quickly and easily, and distribute them to the right people right away. The ability to create and send schedules to specific employees, positions, departments, and locations ensures that your employees will only receive information that is relevant to them.
Scheduling can be made even faster with the Templates feature that is incorporated into the Smart Shift-Scheduler. Most managers have an established employee scheduling pattern based on past trends. Templates give managers the ability to quickly drag and drop necessary shifts onto a schedule, so complicated scheduling patterns can be organized in minutes!
The Smart Shift-Scheduler does much more than assist with employee scheduling. It also allows managers to review, approve, or deny any employee requests, like time off or shift covers. This same feature also empowers employees by giving them the ability to submit requests, showing that management cares about their lives and responsibilities outside of the workplace.
The Smart Shift Scheduler is an essential tool for managers that not only assists with day-to-day tasks, but also empowers employees simultaneously.
Employee Time Clock & Reports
Orbital Shift Time Clock allows managers to see when employees clock-in, and alerts them when they fail to do so. This tool is extremely useful in quickly determining whether or not an employee has shown up for their shift. In the unfortunate event that an employee does not show up for a shift, Orbital Shift Workforce Management software assists managers in quickly finding a qualified replacement.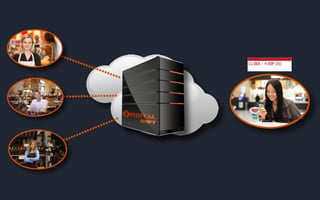 Team Communication Channels
Ensuring that everyone is on the same page is a difficult and time-consuming task. Our communication software allows managers to send messages to specific employees, departments, or locations. This tool ensures all staff members are on the same page, and prevents people from receiving messages that aren't relevant to them. Most importantly, Orbital Shift Communication software is easy to use and accessible on any web-enabled device.
Labor Cost Management, Forecasts, Historical
Generating payroll and labor reports no longer has to be a time-consuming task that managers have to dedicate hours to every week. Orbital Shift Workforce Management Software can generate these reports in seconds. Whether payroll is done in house or externally, with Orbital Shift Labor Cost Management and Reporting software, managers can focus on maximizing profitability and minimizing unnecessary labor costs.
The Labor Cost Management and Reporting software uses information stored by the Time Clock to generate payroll reports for the payroll software you currently use.

The software can also generate and export seasonal, overtime, and ad hoc reports. These quick and accurate reports can be used to help managers determine their daily, weekly, monthly, and annual budgets, as well as pinpoint data to help managers make informed decisions regarding staffing needs.
Access Anytime, Anywhere
Switching from traditional workforce management practices to Orbital Shift's cloud-based Workforce Management Software is simple, and allows you to complete the most tedious tasks from anywhere you have a web-enabled device and Internet connection. Create schedules, track employees, set budgets, generate reports, and approve, deny, or review employee requests from anywhere in the world.
Both managers and employees, benefit from the completely mobile platform. Whether your employees are at their homes or on-the-go, as long as they have an Internet connection, they will have access to all the information they need.
Start benefiting from Orbital Shift Workforce Management Software by requesting a Demo or Free Trial today!