We've been working with clients and accountants to learn about the challenges, complexity, and increasing costs organizations face today when complying with the ACA employer mandate. A summary of topics and the technical solutions from those conversations follows.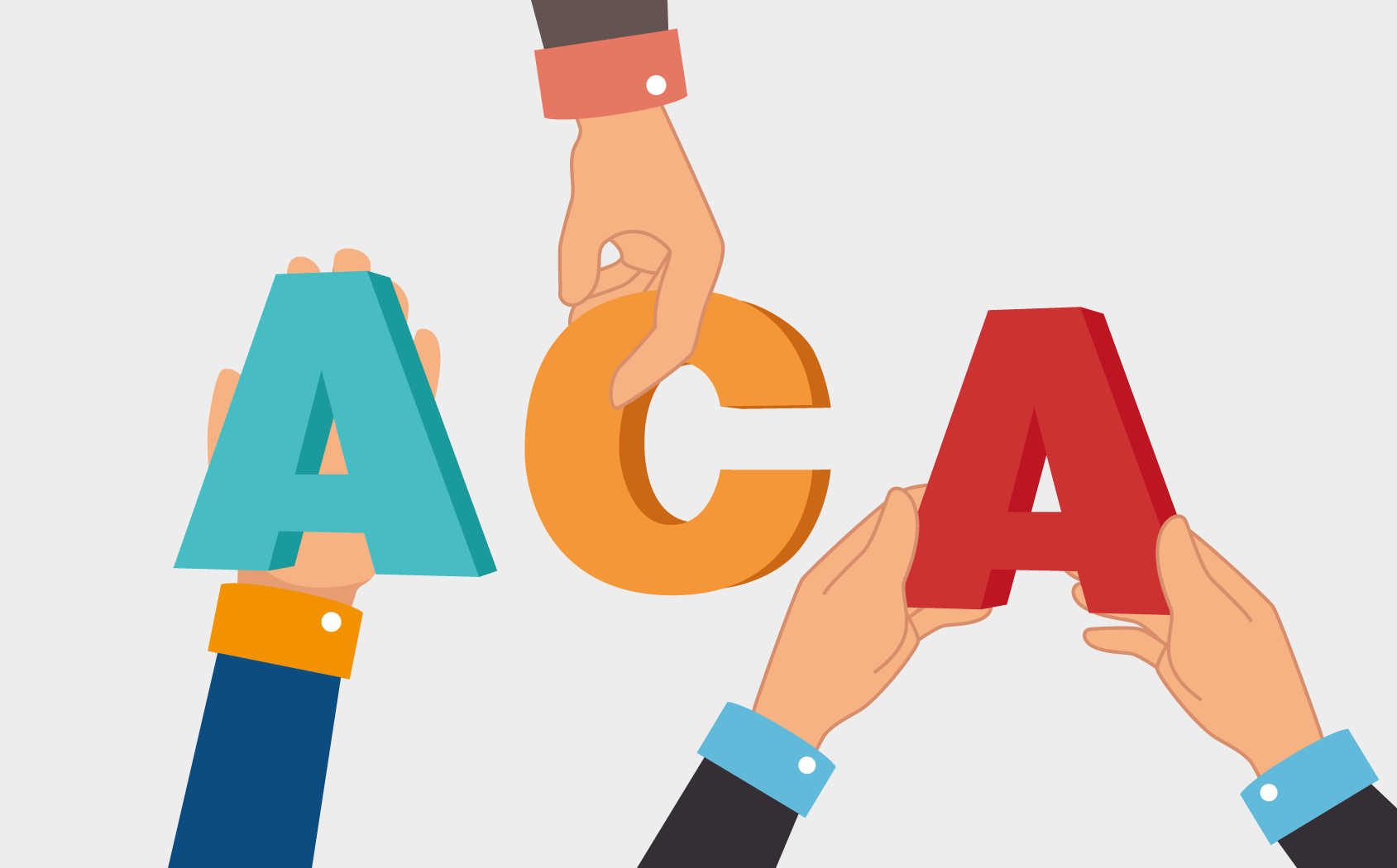 Whose Job is ACA Compliance?
While multiple departments are responsible for an organization's ACA compliance, shift managers can have the most significant impact on employee labor hours over the course of an ACA measurement period. Shift trades, staffing levels, and early time clock punches are daily scenarios staff managers must navigate with care to avoid triggering increased ACA costs and fulfilling the employer shared responsibility provisions. Today, real-time visibility and access to past and current monthly labor data are requisites to ACA compliance and proper shift management.
ACA Measurement Methods & Trade Offs
Two distinct methods exist for determining the full-time status of an employee during a future period, also known as the stability period. They are the Monthly measurement and the Look-back measurement methods. While in previous posts we have explored their nuances toward evaluating ACA eligibility, both methods require reviewing each employee's total labor hours over the course of a calendar month. Producing these reports can be challenging to organizations.
Unless your payroll is on a monthly or semimonthly basis, beginning on the first each month, your standard reports won't cleanly overlap with your ACA measurement period. Accounting and payroll departments may be required to generate new reports on an ad hoc basis, as new time clock data is recorded, for staff managers to review. Further, payroll reports usually don't include upcoming scheduled shifts, leaving department managers with an incomplete picture to work with.
ACA Eligibility Settings & Options
The first step to improving shift manager visibility is to configure your ACA report settings. Because these location settings are customizable, each organization can tune their eligibility reports to provide manger warnings and shift alerts over the course of their ACA measurement period.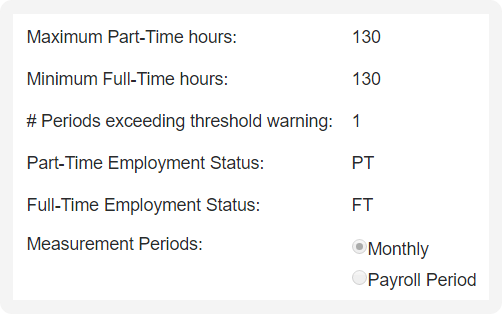 ACA Status & Eligibility Report
Let's walk through a scenario to see this ACA tracking software in action. We need to select a custom date range of consecutive calendar months to serve as our ACA measurement period and then, select the eligibility tracking report from the filters panel.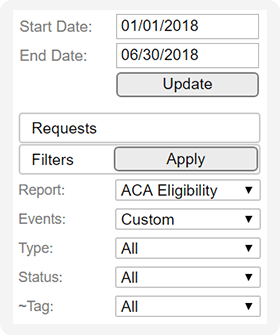 The system generates the report and displays it for us right within our online time clock and scheduling dashboard. Based on the custom settings we previously configured, we get a breakdown of all our employees over the selected time range. We can sort columns by part-time or full-time status or the number of exceptions our employees have triggered over consecutive months.

Taking a closer look, we see that Cecilia, a part-time employee, has triggered three status exceptions by exceeding 130 hours over the previous six months. By double-clicking the 133.6 hours Cecilia recorded in May, a window pops up showing her actual time data for that month.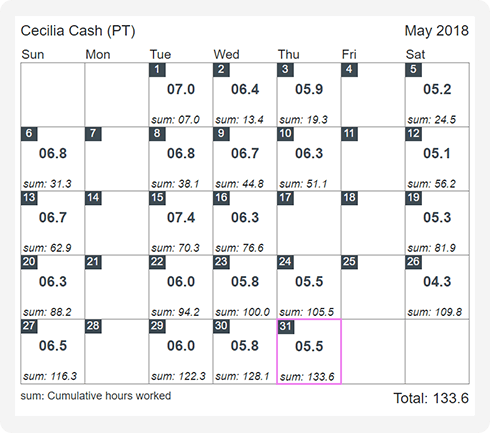 Her data tells us for the month of May, Cecilia went over her part-time threshold of 130 hours on the last day of the month. Dang, shoot, ughhh - so close! The impact is that Cecilia has triggered a status change for the next stability period, which may be for a single month or up to an entire year depending on our chosen measurement period. However, what if this data wasn't only displaying historical labor data.
Conversely, consider that today is May 21st, and Cecilia's manager has run this report in preparation of the end of the month. Because the next two weeks of online employee schedules are live and posted to the web, Cecilia's hours for the 22nd through the 31st are based on what she is scheduled but has yet to work. Since Cecilia's manager can see the full picture and review the impact of the upcoming scheduled shifts, adjustments can still be made to the current schedule to prevent unintended status changes.
Another safety measure we're considering to enhance our employee scheduling and time clock software further is to help managers see the impact of potential shift trades. In the image above, shift managers would be alerted that Cecilia would be exceeding her monthly part-time threshold hours, causing a status change, if a shift transfer occurs.
We are continuing to work on our ACA software features in efforts to minimize the excess cost of ACA reporting and compliance for clients. Let us know how this new feature works for you or if you have any suggestions and stay tuned for more enhancements in upcoming posts. As always, if you would like to see our employee scheduling software or time clock apps first hand, contact us to schedule an online demo.