New Today: Experienced Restaurant Entrepreneur and Technology Sales Executive, Travis Collins, To Lead Global Sales Initiatives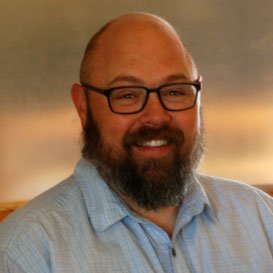 Orbital Shift continues to move aggressively to fill senior leadership positions to keep pace with increased demand for the company's innovative Cloud based solutions for workforce management and employee scheduling.
Travis Collins joins Orbital Shift as the Director of Sales with responsibility for global and domestic business development and customer outreach. As a former customer of Orbital Shift during his time as a successful restaurant entrepreneur, Collins is uniquely equipped to help enable businesses and non-profit entities of all sizes to immediately realize the benefits of improved productivity and increased employee satisfaction offered by Orbital Shift's workforce management and employee scheduling solutions.
"I am excited to be a part of the Orbital Shift team and innovative product vision, Collins said. As a former customer, I have seen first-hand how the power, flexibility and ease-of-use offered by Orbital Shift's Cloud based solution can help transform how work is managed for a rapidly growing company. The explosive growth and rapid geographic expansion of our restaurant created growing pains - Orbital Shift's solution brought immediate relief – employees were happier and absent less frequently which led to more satisfied customers. Other legacy solutions we researched merely reinforced rigid, cumbersome and outdated processes – we needed a workforce management system that supported our culture of empowered employees available to delight our customers. Orbital Shift was the obvious choice."
For eight years, Collins helped build and expand the successful entrepreneurial restaurant company, McKenzie River Pizza, playing a leadership role in expanding the business while being directly involved in day-to-day management of staff, inventory and customer engagement. Subsequent to the successful sale of McKenzie River Pizza, Collins served in leading business development roles at two Montana-based marketing and technology companies.
Orbital Shift continues to build its customer base and outreach efforts, funded by increased product demand and the successful closing of its $1.25m round of financing led by Next Frontier Capital and followed by leading angel investors.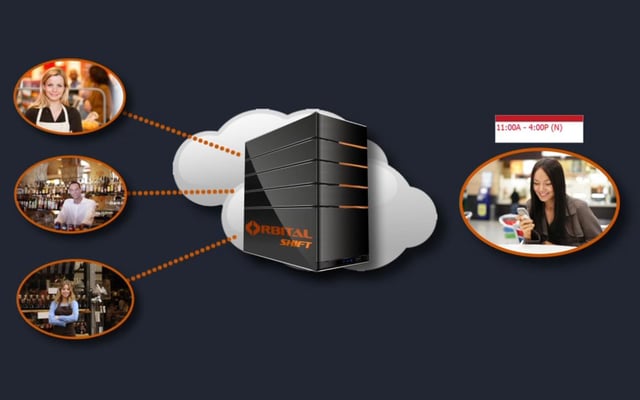 Orbital Shift provides a cloud based workforce management service that empowers employees and employers with a collaborative approach to scheduling, time clock, workforce budgeting and real-time communications. The service is always available and can be accessed from any mobile or desktop device, ensuring that employees and managers are on the same page and that any changes are easy to make and instantly visible to those who need to know.
With hundreds of customers and many thousands of active employees continuously using the service, Orbital Shift has established its position as a market leader in meeting the workforce management needs of employers across multiple industries. The powerful platform, flexible change control and easy-to-use software continues to enable companies to deliver better customer service at lower costs while orchestrating millions of scheduled hours, shift changes and improving employee satisfaction.
After closing of its round of venture financing, Orbital Shift CEO Kevin O'Reilly said, "Orbital Shift is riding a growth wave driven by the universal need for employers to accurately and efficiently account for the schedules, time worked, vacation and workflow of employees at every level. We are very pleased to have secured significant additional resources to propel our strategy forward, expanding our solutions and ensuring optimal customer service now and into the future. With new regulations being released at the Federal, State, and local level, it is imperative that employers leverage technology to schedule, train, communicate, comply and manage risk. In addition, employees expect to work in a mobile, technically enabled workplace where paper and manual processes are no longer acceptable."
Headquartered in Missoula, Montana, with offices in Bozeman, Montana, Orbital Shift serves many industries, including: restaurant, healthcare, manufacturing, construction, grocery, lodging, nonprofit and retail among others. The mission of Orbital Shift is to create innovative, employee-focused applications that empower businesses with insightful solutions while helping managers and employees work better together, driving business success today and beyond.
Orbital Shift is well positioned with respect to proven product, customer value, and revenue to ride the wave of SMB adoption of SaaS solutions that are rapidly replacing paper, Excel, and legacy solutions.
Employee scheduling is one of the most difficult challenges that many managers face. Setting up and maintaining schedules takes time away from essential managerial duties. If an employer is still relying on Excel spreadsheets or old-fashioned paper systems, the scheduling process is certain to be confusing, stressful, inefficient and inevitably inaccurate. Orbital Shift can make your job significantly easier. Our online work scheduling software solutions can remove the burden from your shoulders.
Learn more about the Orbital Shift employee scheduling software.
The people who use Orbital Shift solutions are both grateful and enthusiastic about the products and the continued improvements they are experiencing every day.
Learn more about Orbital Shift customers and their experience.
Looking for an exciting place to work in a dynamic startup environment? Orbital Shift is hiring and is an Equal Opportunity Employer.