We were startled when we heard that 97 percent of mobile subscribers will read a text message within the first four minutes of receiving it.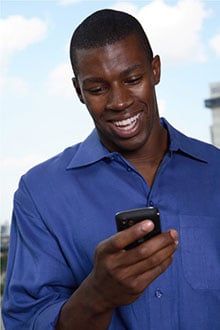 But it makes sense. Over 91 percent of adults keep their cellphones within three feet of them 24 hours a day, seven days a week. Text messaging, or SMS (Short Messaging Service), began commercially in 1995. Today, two out of three Americans text on a regular basis. And though four minutes is not how long it takes to get a response to a text, response times are good, too, with responses typically sent within an hour.
As growing numbers of people use smartphones that offer email and other messaging features, text and email messages have become more common than calls, which can seem intrusive by comparison.
For these reasons, text messaging is an excellent tool for employee communication. Whether a manager is sending out a work schedule or an employee is texting a shift-cover request, the benefits are clear.
Why not communicate with your employees in the way they prefer?