New Today: Successful Closing of a $1.25 Million Strategic Round of Investment, Led by Next Frontier Capital, Will Help Propel Orbital Shift Product Development, Customer Service Forward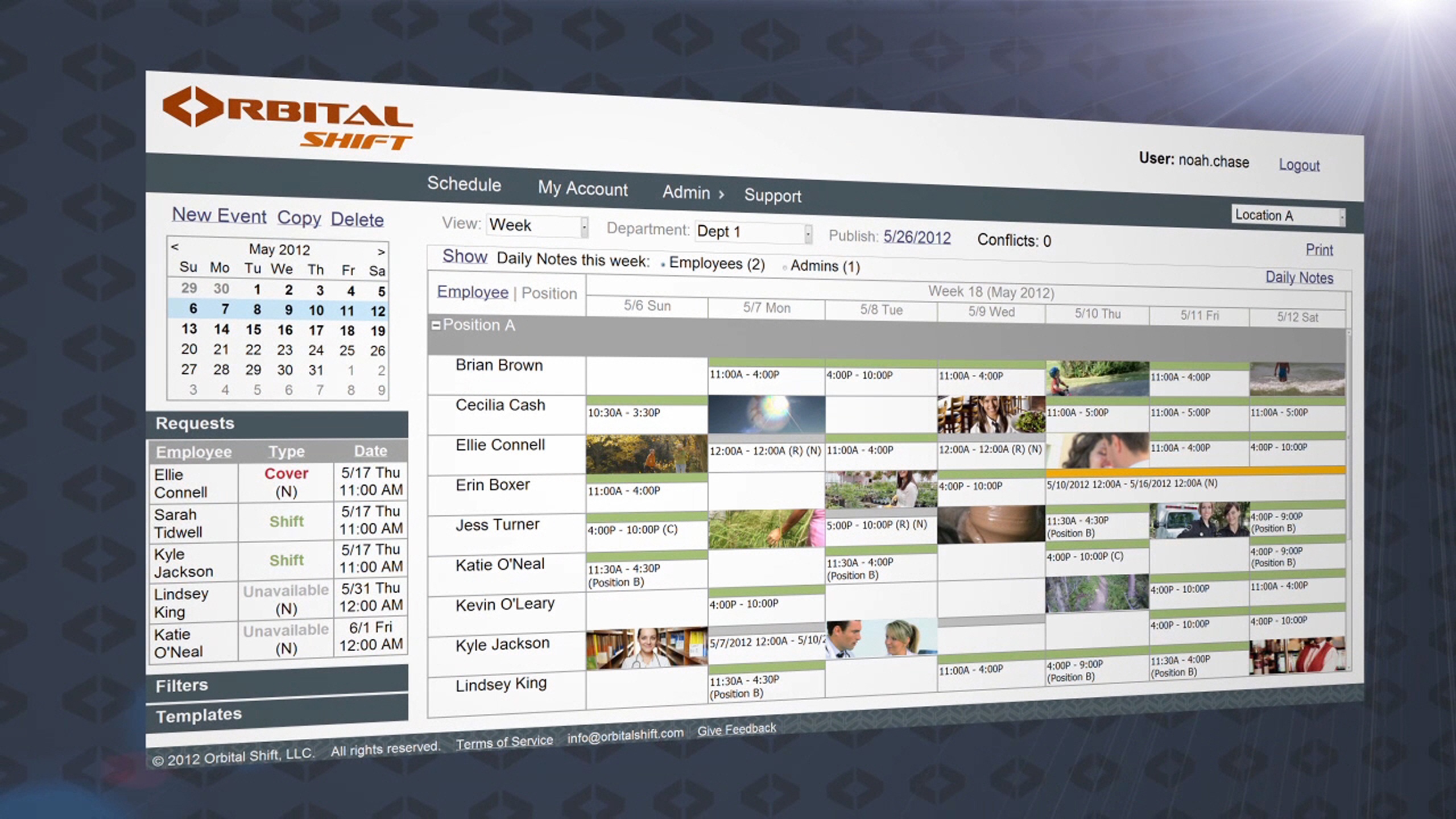 Orbital Shift, the software company reimagining workforce management for a cloud-based world, announces the closing of a $1.25m round led by Next Frontier Capital and followed by leading angel investors. Will Price of Next Frontier Capital will join the company's Board of Directors.
Orbital Shift is a cloud software application that allows employers to create and maintain staff schedules, control labor costs, enhance staff communication and awareness, and provide online time clock and labor reports. With hundreds of customers, Orbital Shift is a proven leader in meeting the workforce management needs of employers across multiple industries, with 53,864,990 hours recorded to date across 6,965,915 scheduled events.
"Orbital Shift is riding a growth wave driven by the universal need for employers to accurately and efficiently account for the schedules, time worked, vacation and workflow of employees at every level. We are very pleased to have secured significant additional resources to propel our strategy forward, expanding our solutions and ensuring optimal customer service now and into the future," said Kevin O'Reilly, Founder and Chief Executive Officer of Orbital Shift. "With new regulations being released at the Federal, State, and local level, it is imperative that employers leverage technology to comply and manage risk. In addition, employees expect to work in a mobile, technically enabled workplace where paper and manual processes are no longer acceptable."
Headquartered in Missoula, Montana, with offices in Bozeman, Montana, Orbital Shift serves many industries, including: hospitality, healthcare, grocery, manufacturing, nonprofit, and retail among others. The mission of Orbital Shift is to create innovative, employee-focused applications that empower small businesses with insightful solutions while helping managers and employees work better together, driving business success today and beyond.
"Orbital Shift is well positioned with respect to proven product, customer value, and revenue to ride the wave of SMB adoption of SaaS solutions that are rapidly replacing paper, Excel, and legacy solutions," said Will Price, General Partner with Next Frontier Capital. "Kevin is a talented entrepreneur who deeply understands the needs of the customer and we are delighted to partner with him."
Employee scheduling is one of the most difficult challenges that many managers face. Setting up and maintaining schedules takes time away from essential managerial duties. If an employer is still relying on Excel spreadsheets or old-fashioned paper systems, the scheduling process is certain to be confusing, stressful, inefficient and inevitably inaccurate. Orbital Shift can make your job significantly easier. Our online work scheduling software solutions can remove the burden from your shoulders.
Learn more about the Orbital Shift employee scheduling software here: www.orbitalshift.com/Features/Schedule
The people who use Orbital Shift solutions are both grateful and enthusiastic about the products and the continued improvements they are experiencing every day.
Learn more about Orbital Shift customers and their experience here: www.orbitalshift.com/testimonials
About Next Frontier Capital
Next Frontier Capital (www.nextfrontiercapital.com) seeks to lead or co-lead venture investments in Montana industries and expects to invest $200,000 to $1,500,000 in promising ventures. The Fund has made several Montana investments over the last year, in biotech, software and clean water technology – firms connected by traits of high intellectual property, capital efficiency and fast growth, addressing markets at a national and global scale.