Paul McCartney Concert Staff Uses Web-Based Time Clock from Missoula Company.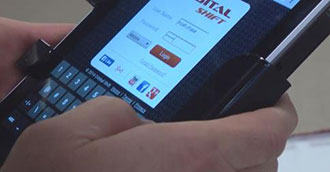 Large scale special events require months, if not years of planning, weeks of executing on those plans, and ramping up staff to meet the need. When the Paul McCartney tour announced a stop in Missoula, Montana this is exactly what happened.
Training additional part-time employees and scheduling staff needs was sure to be one of the venues biggest challenges. Orbital Shift was excited to step up to the plate and donate the online time clock software to track employees hours and create schedules for various departments and positions that the University of Montana needed filled.
NBC Montana's Andrea Olson interviewed Kevin O'Reilly, CEO of the mobile time clock company.
"Anywhere you have internet access, whether you're at home on a computer or on a laptop or tablet or smartphone. It makes it really easy to see when you work this week and if there's any notes posted or information just about shifts work or pickup," said O'Reilly.
Special Events Manager for UM's Athletic Department, Tia Fluri, reiterated the convenience, labor cost control and budgeting aspects of the software.
"We've been able to generate reports on a real-time basis, give them real-time updates as far as we are on our labor numbers or are they matching budgets or anything like that."
With two massive shows under Washington Grizzly Stadium's belt (The Rolling Stones in '06 and now Paul McCartney in '14) future large scale, special events seem inevitable and Orbital Shift looks forward to helping with staff scheduling needs.