How much are you missing out on business by not following SaaS pricing best practices? What could your revenues be if you were hitting your target market instead of struggling with a strategy of lowest-bidder SaaS pricing?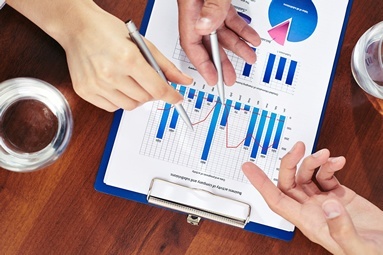 Orbital Shift wants you to be successful, and that means understanding what is costing your business and reducing those expenses to best price your SaaS options. You know that value is more important to your customer than the cheapest option, because it's the same way you run your business.
Here are three things to consider so you can remain valuable and get paid what you deserve.
Don't Be a Commodity
Commodities are hurt by pricing fluctuations and market differentiation. Today, many cities across the U.S. are halting their recycling of glass bottles because the commodity is so cheap that no one can sell the recycled glass at a price that makes up for processing costs.
If you compete solely on price, then you too may see a day where the market drops and your sales price won't cover your operations. Acting like a commodity puts you at the same risks as one.
It also devalues your brand. Lowest-bidder SaaS pricing takes away any outside support you may offer and makes your brand feel like a cookie-cutter model. You're seen as replaceable, and that may mean you're one poor customer experience away from actually being replaced.
Simplicity in SaaS Pricing Considerations
You likely offer a few different product categories or package levels to help your customers find a right fit for their budget. If you do have options - or plan to introduce them - find a simple way to differentiate each plan on a fundamental level.
You've seen many SaaS providers do this with subscribers, users or contacts. Each level allows for more users, so a business can easily see what fits best for their needs. This is a simple way to create value at a glance.
By giving a range, you are also encouraging customers to think about growing with you. If you support 500 to 1,000 users in a service, then you are positioning yourself to be a valuable resource as your customer base doubles in size. You're growing with them and creating a value that everyone understands.
Get Help With Orbital Shift
SaaS pricing considerations always address the cost of delivering your service. That means the costs you can cut on the operational side lead to lower pricing or greater profit margins.
Orbital Shift has helped SaaS providers like you grow those margins by optimizing the number of agents you use in call centers, support chat, sales teams, field engineers and more. By running a world-class employee scheduling system, you can reduce your costs and even reduce the risk that you violate labor laws - and miss out on those big fines too.
In SaaS, every dollar counts. We're here to help you save so you can reinvest and stay ahead of the competition.