Introducing Orbital Shift's newest mobile app feature, push notifications to employees! With this upgrade to our staff notification system, we now deliver a third communication channel as an alternative to sending staff emails and SMS messages. Keeping your team in the loop about open shifts, meeting reminders, and missed punches have never been more straightforward.
We outline below our push notification message types and their customizable settings. Once configured for management's operations and policies, enabling and sending push notifications is simple. Plus, this new way to engage employees only enhances our existing shift scheduling and employee time tracking features!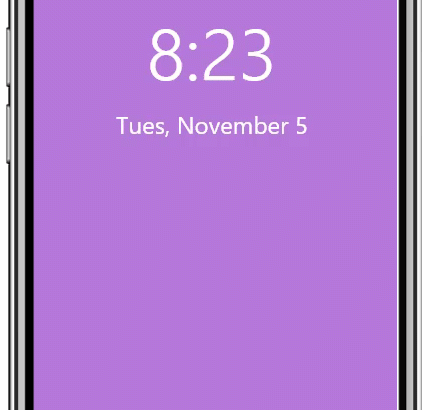 Alternative Solution For Staff Communication
Each delivery channel has common properties that allow it to accomplish the core task of notifying employees of work-related events and alerts. But there are also technological nuances that make these digital channels unique, sometimes to the benefit or detriment of users. For example, emails are primarily free to send and allow for large amounts of richly formatted data to go out in one message. In contrast, text messages have limited formatting, lower data size constraints, and may add additional costs depending on the network and cell carrier chosen.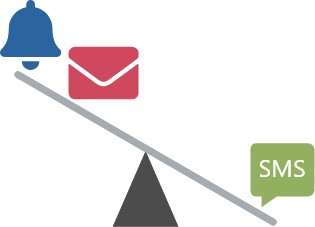 Over time, we've learned that cell networks can vary significantly. Whether it's the delivery priority given to internal versus external text messages or the ability to reply to messages received, not all cell carriers offer the same level of texting service. Some software companies, like Google, have taken away sending SMS text notifications altogether as an option for users. While Orbital Shift isn't planning to remove any delivery channels soon, we are excited that our users now have more options to choose from - should they need an alternative solution to SMS carrier troubleshooting.
Employee Message Types
In order to help organizations connect to their employees in our increasingly mobile-first world, our work schedule mobile application now supports push notifications for all existing Orbital Shift message types. Whether employees are alerted to a potential shift trade or that they've forgotten to punch out for the day, all previous message types work within this new message channel. As opposed to spot-checking employee attendance and time cards before payroll reporting, staff managers can now worry less knowing that automated alerts are keeping them abreast of any changes in real-time as they happen.
Turn On Staff Notifications
To get started using push notifications, from within the Orbital Shift platform, go to your Location Settings and then Messages tab. Find the section labeled "Push Notifications." From here, enable the sending of push alerts and select the types of messages you'd like to use and then save your changes.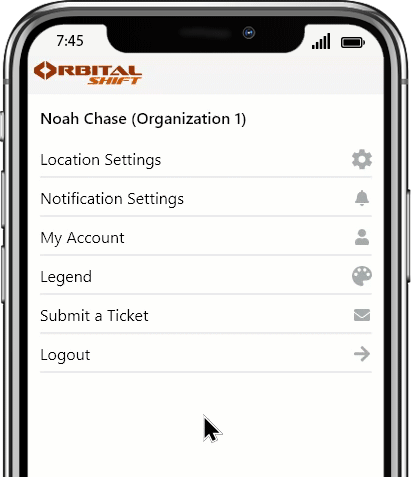 Once enabled for your organization, users of the Orbital Shift mobile app will begin to receive push notifications. Make sure your staff has opted-in to receive push notifications on their mobile devices when downloading the mobile app. If unsure, employees can check or update their mobile device notification settings within the App permissions located on their iOS or Android settings page.
Feedback Is Key
If you have suggestions on how we can continue to enhance our real-time work messages or how to make more engaging the work apps developed, please send us a note. You can also check out your app store to learn more about our solutions and stay tuned for more online time clock and employee scheduling app enhancements in upcoming posts!