A Senior Marketing and Strategic Executive at Microsoft for More than 25 Years, Danford is Now a Board Member and Marketing Advisor for Orbital Shift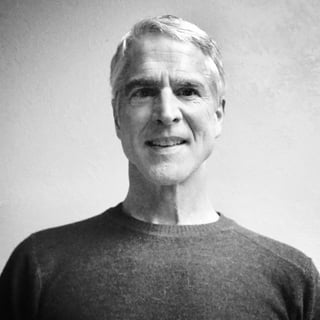 (Missoula, MT - Tuesday, April 25th, 2017) - Orbital Shift, Inc. announced today that a seasoned product development strategist and marketing executive, Dave Danford, is now on the Board of Orbital Shift and is serving as a strategic advisor to the company. Danford joins Orbital Shift, having served more than 25 years with Microsoft Corporation.
"For more than two decades, Microsoft entrusted Dave Danford to lead the entire process of defining, building and marketing innovative new SaaS, mobile and business application products used by millions of people in organizations ranging from small to very large," said Kevin O'Reilly, Founder and Chief Executive Officer of Orbital Shift. "The leadership skills and understanding of the challenges facing our customers--large and small--adds significant value and to Orbital Shift as we move into a rapid-growth phase. We are proud that Dave recognizes the remarkable promise of our technology and our commitment to keeping customers at the center of our focus.
Orbital Shift delivers cloud-based workforce management software applications used by organizations of all sizes in more than a dozen industries. The Company's software enables companies to schedule workers, manage labor costs and automate the time clock-in/out process via flexible mobile features that are designed to engage employees, empower managers, and inform executives. Hundreds of customers and thousands of users have relied upon Orbital Shift to run their day-to-day operations for nearly eight years.
The mission of Orbital Shift is to create innovative, employee-focused business applications that provide organizations a competitive edge by enabling managers and employees to work more effectively as a team while empowering business executives with immediate, actionable data insights that inform better decisions in a fast-paced, competitive marketplace. Orbital Shift is well positioned to lead the high-growth market of SaaS-based workforce management products by leveraging a proven product, satisfied customer base and innovative technology solutions.
Danford earned his MBA at the UCLA Anderson Graduate School of Management and his BA at the University of Washington, Michael G. Foster School of Business. After starting his career as a CPA with Arthur Anderson & Company and as a Vice President of Finance and Operations at a Silicon Valley start-up, Danford joined Microsoft Corporation in 1991. At Microsoft, Danford led the product development and marketing teams responsible for large-scale commercial and consumer products including SaaS-based ERP/CRM business applications, enterprise mobility, IT infrastructure and ecommerce software. Mr. Danford also serves as a member of the Advisory Board for the University of Montana, School of Business - Marketing & Management and a strong supporter of the new Masters of Business Analytics program.
Headquartered in Missoula, Montana, with offices in Bozeman, Montana, Orbital Shift serves many industries, including: restaurant, healthcare, manufacturing, construction, grocery, lodging, nonprofit and retail among others. The Company announced the successful closing of its $1.25m round of venture capital financing led by Next Frontier Capital and followed by leading angel investors.
Learn more about Orbital Shift here: www.orbitalshift.com
Looking for an exciting place to work in a dynamic startup environment? Orbital Shift is hiring and is an Equal Opportunity Employer. See open positions here: www.orbitalshift.com/Careers.