Serving as Director of Engineering, Ken Ingle brings more than 20 years of experience with Microsoft, iTrade Network and First Data Corp. to Orbital Shift, Inc.
(Missoula, MT - Wednesday, May 31, 2017)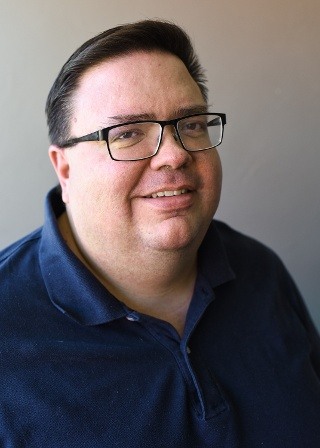 Orbital Shift, Inc. announced today that Ken Ingle is newly appointed to serve as the company's Director of Engineering, leading a growing team of product design, software engineering and IT-infrastructure innovators at the company.
"Millions of people around the globe today regularly use SaaS based software solutions that Ken Ingle helped design, develop and optimize," said Kevin O'Reilly, Founder and Chief Executive Officer of Orbital Shift. "He shares our values and our focus on constantly improving our customers' experiences, ensuring data security and developing innovative Workforce Management solutions that help customers operate more efficiently. As well, Ken understands the importance of listening to end-users and IT managers in a manner that helps our team deliver innovative solutions to customer challenges that help Orbital Shift grow and expand."
During his 15 years at Microsoft Corp., Ingle led several software development teams within the company, contributing significantly to successful consumer and enterprise solutions including financial services industry software, Web Services, MSN/Windows Live, Exchange, Exchange Online, SQL Server and Windows Phone. Prior to joining Orbital Shift, Ingle served as the Director of Engineering with iTrade Network, leading a team of 40 engineers focused on optimizing Software-as-a-Service (SaaS) and cloud-based solutions of the company. Ingle started his career in software engineering in 1995 with First Data Corp.
"Orbital Shift solutions have an immediate and positive impact on the day-to-day experiences of our clients' employees at every level," said Ingle. "Our team takes great pride in our ability to understand the challenges that our customers face today and into the future. By anticipating the challenges that expansion and growth present for each unique client, we remain dedicated to developing solutions that help ensure our customers remain as competitive and efficient as possible."
Orbital Shift delivers cloud-based workforce management software applications used by organizations of all sizes in more than a dozen industries. The Company's software enables companies to schedule workers, manage labor costs and automate the time clock-in/out process via flexible mobile features that are designed to engage employees, empower managers and inform executives. Hundreds of customers and thousands of users have relied upon Orbital Shift to run their day-to-day operations for nearly eight years.
The mission of Orbital Shift is to create innovative, employee-focused business applications that provide organizations a competitive edge by enabling managers and employees to work more effectively as a team while empowering business executives with immediate, actionable data insights that inform better decisions in a fast-paced, competitive marketplace. Orbital Shift is well positioned to lead the high-growth market of SaaS-based workforce management products by leveraging a proven product, satisfied customer base and innovative technology solutions.
Headquartered in Missoula, Montana, with offices in Bozeman, Montana, Orbital Shift serves many industries, including: restaurant, healthcare, manufacturing, construction, grocery, lodging, nonprofit and retail among others. The Company announced the successful closing of its $1.25m round of venture capital financing led by Next Frontier Capital and followed by leading angel investors.
Looking for an exciting place to work in a dynamic startup environment? Orbital Shift is currently hiring and is an Equal Opportunity Employer.