Orbital Shift is revolutionizing the 100-year-old scheduling and workforce management industry by putting their time and attendance system on web and mobile devices.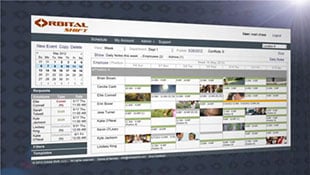 Customer frustration with existing systems that are overpriced and hard to manage has driven Orbital Shift to build an intuitive and affordable cloud-based time clock software system. Businesses can now manage their scheduling and workforce from any iPhone, iPad, Android or web-connected computer, saving managers and staff significant headaches, time and money. "After hearing business owners and managers tell us over and over that there had to be a better way," says Kevin O'Reilly, President and Co-founder, "we decided to make one."
"Our software does some pretty exciting things when it comes to managing your workforce," states Daniel Lande, VP Technology and Co-founder. "Imagine having the ability to monitor labor hours and expenses from your mobile device or computer at any time during a workweek. For example, an employee who was scheduled for 30 hours might cover someone else's shift and suddenly be heading towards overtime for that week. Management now has access to dynamic labor information as it's being created. They can be alerted if someone will be over 40 hours before it happens. With our competition, managers often don't have this data until two weeks after payroll."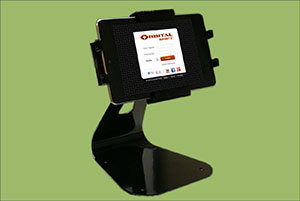 It's been 40 years since magnetic swipe cards and RFID tags were introduced, and there's been surprisingly little innovation since the late 1970s. But leveraging modern technologies to deliver powerful management solutions is nothing new to Orbital Shift. Staff wanting a shift covered can already use the system to send auto-generated email and text messages to available co-workers. "When we incorporated the ability for employees to instantly volunteer to pick up shifts by replying to email and text messages, these improved efficiencies benefited businesses, management, and their staff all the way around," says O'Reilly.
Orbital Shift's new web-based time clock was designed with these same alert notifications in mind. Management can opt to receive text or email alerts if employees are late for scheduled shifts. Being immediately alerted to absences, whether away from the office or at work, enables management to promptly address the situation. Says O'Reilly, "It is hard to correct or inquire about what you are unaware of."
Enhanced labor management systems utilizing modern technologies are needed for all businesses, big or small, given the uncertainty in the current economy. Orbital Shift is proud to deliver an innovative solution that integrates next-generation time and attendance functionality into an already popular staff scheduling, budgeting, and communication application at an affordable price for businesses of all sizes.
Business owners or managers interested in learning more about Orbital Shift and its web-based services can visit www.orbitalshift.com or call 406-552-0312.
About Orbital Shift
Orbital Shift, the leader in affordable online employee scheduling and time clock software, has provided thousands of users across a wide range of industries with a world-class workforce management experience since 2009. Employee scheduling, time and attendance, labor budgeting, and staff communication are accessible around the clock and managed easily with Orbital Shift's online solutions. Focus more on driving profits and spend less time on that other stuff - Make Your Shift Today!